Life In Motion is a full service Pilates and Fitness Studio which provides practitioners with holistic tools to achieve their goals.     Whether it be health consultations, fitness classes or balanced reiki sessions, we are here to help you achieve your highest levels of wellbeing. Our goal is to address your personal fitness and nutritional needs in order to help you develop a wellness program that suits YOU.
Services include wellness consultation, Pilates, Barre, TRX, TABATA Bootcamp training, Reiki, and Corporate/Organizational Wellness Programs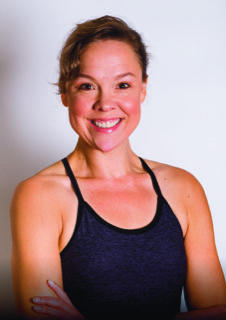 Meg Farrugia
Meg Farrugia is a STOTT and 360 Pilates trained instructor, and has undergone specialty training in Pilates for neurological issues. She is also certified in TRX, TABATA boot camp, HIIT, XTend Barre, Above the Barre and On the Ball Training. Meg is a certified Holistic Health Coach, an Advanced Sports Nutrition Adviser and is certified in "MenoFitness" which encompasses nutritional and fitness issues women face after the age of 45. She has taught in studios in North America, Europe and Hong Kong, specializing in institutional wellness, athletic training and sports performance. She is a competitive sailor, has completed many triathlons and enjoys almost any outdoor activity. She is also a Reiki Master and a firm believer in "the art of going slow" in this hectic world.

Meg discovered Pilates as a cross training tool when she was in her late 20's and experiencing severe migraines as a result of the stress of an international corporate job coupled with a passion for extreme outdoor sports (weekend warrior syndrome: all power, no stretch or mindful approach to nutrition and recovery time after an event). Over the years she gravitated more and more into the wellness arena, ultimately phasing out her corporate career for that of helping others to develop positive lifestyle changes.
"I believe that what we practice in the studio is fundamentally rooted in making YOU even better in all aspects of your daily life. The Pilates method of conditioning is a brilliant way to strengthen and lengthen your lifestyle in ways that will allow you to achieve so much more."